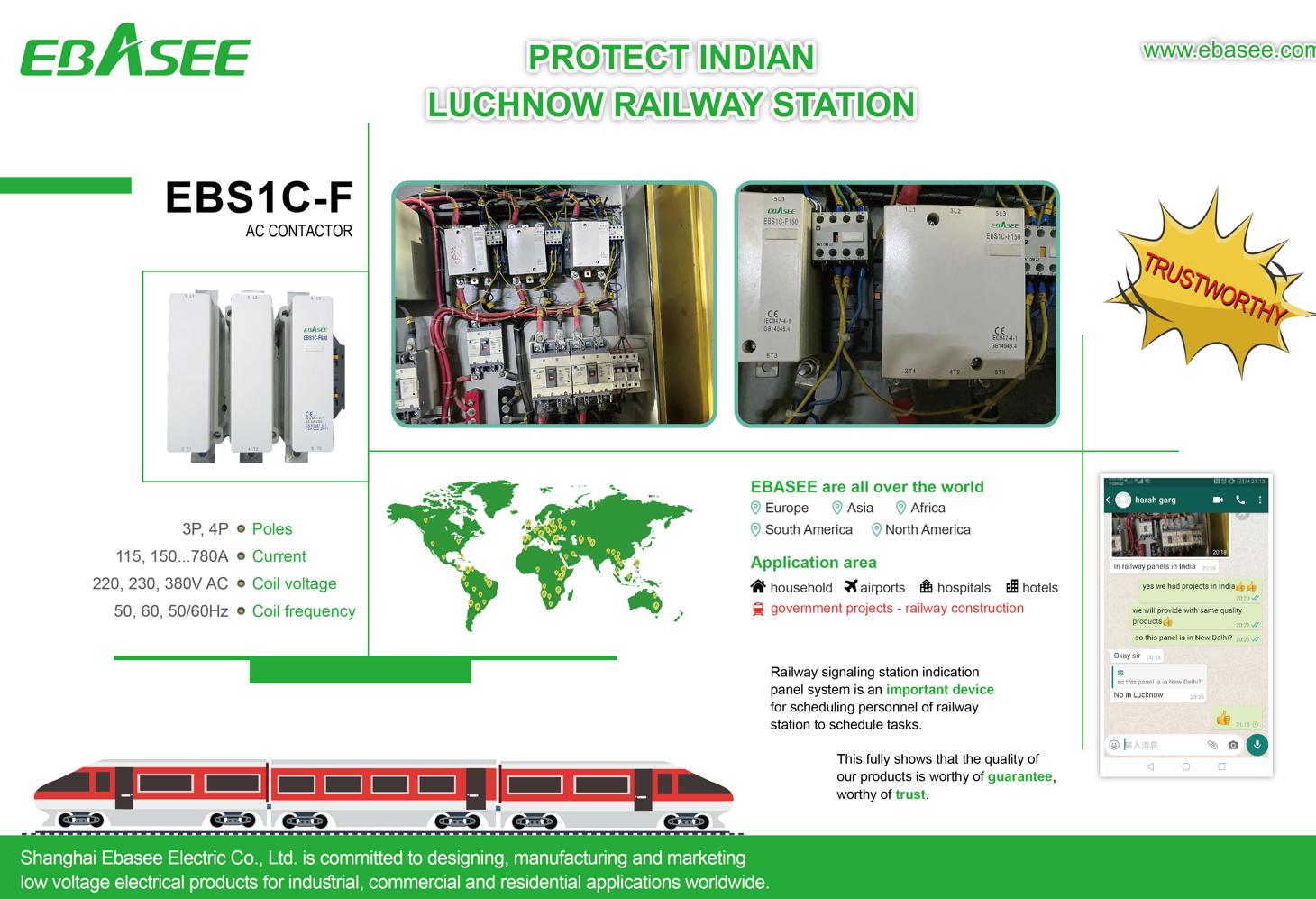 Safety is the most important factor for electrical products. In past 20 years, Ebasee is devoted to protecting safety in electrical industry of elevator, lighting, oil factories….
Ebasee products circuit breakers EBS6BN&EBS6R are used in airport in Chile, which is also found by our customer from Poland during his travel in Chile; voltage protector EBS1P, contactors EBS1C are widely used in train station in India and train rail lighting protection in Russia.
Thanks for customer's recognition of our process solutions. With qualified products and five-stars service, we can craft the ideal solution for any irrigation project.