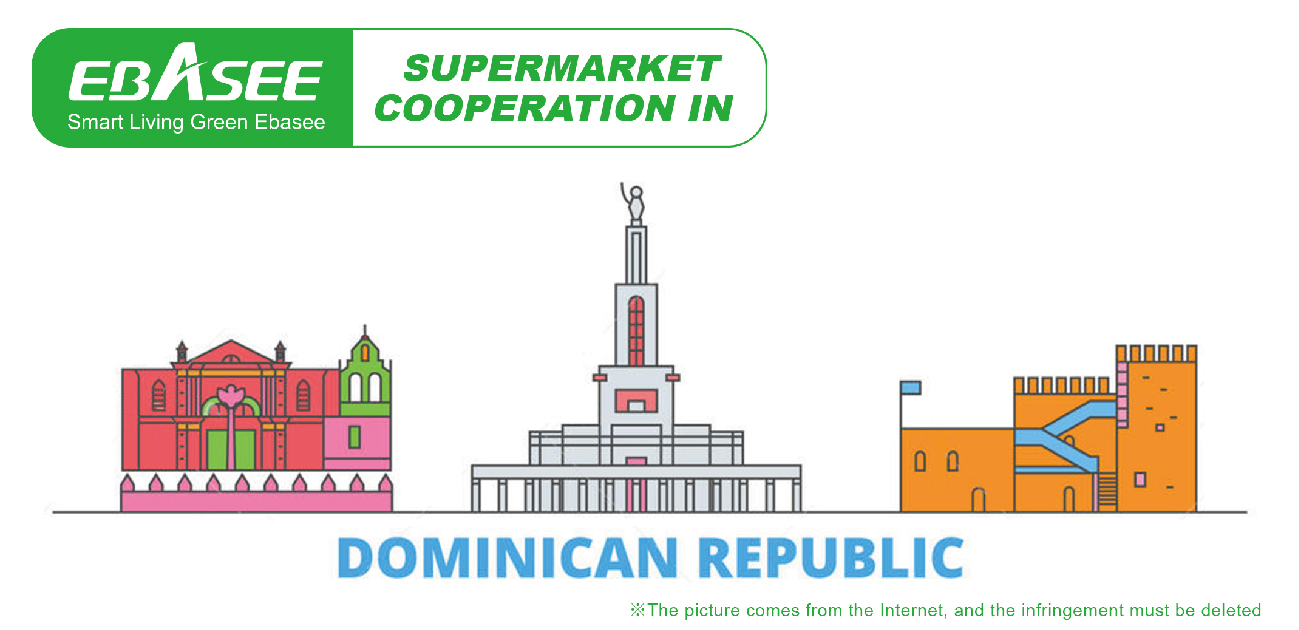 Dominica Rep is the Pearl of Carribean area, as a tourism nation, the power infrastructure isquite important.
EBASEE started partnership with local supermarket since 2010, aiming to bring more safetyand benefit to the end-user, at the same time bring mutual benefit for out partners.
>>Let's see how we do it!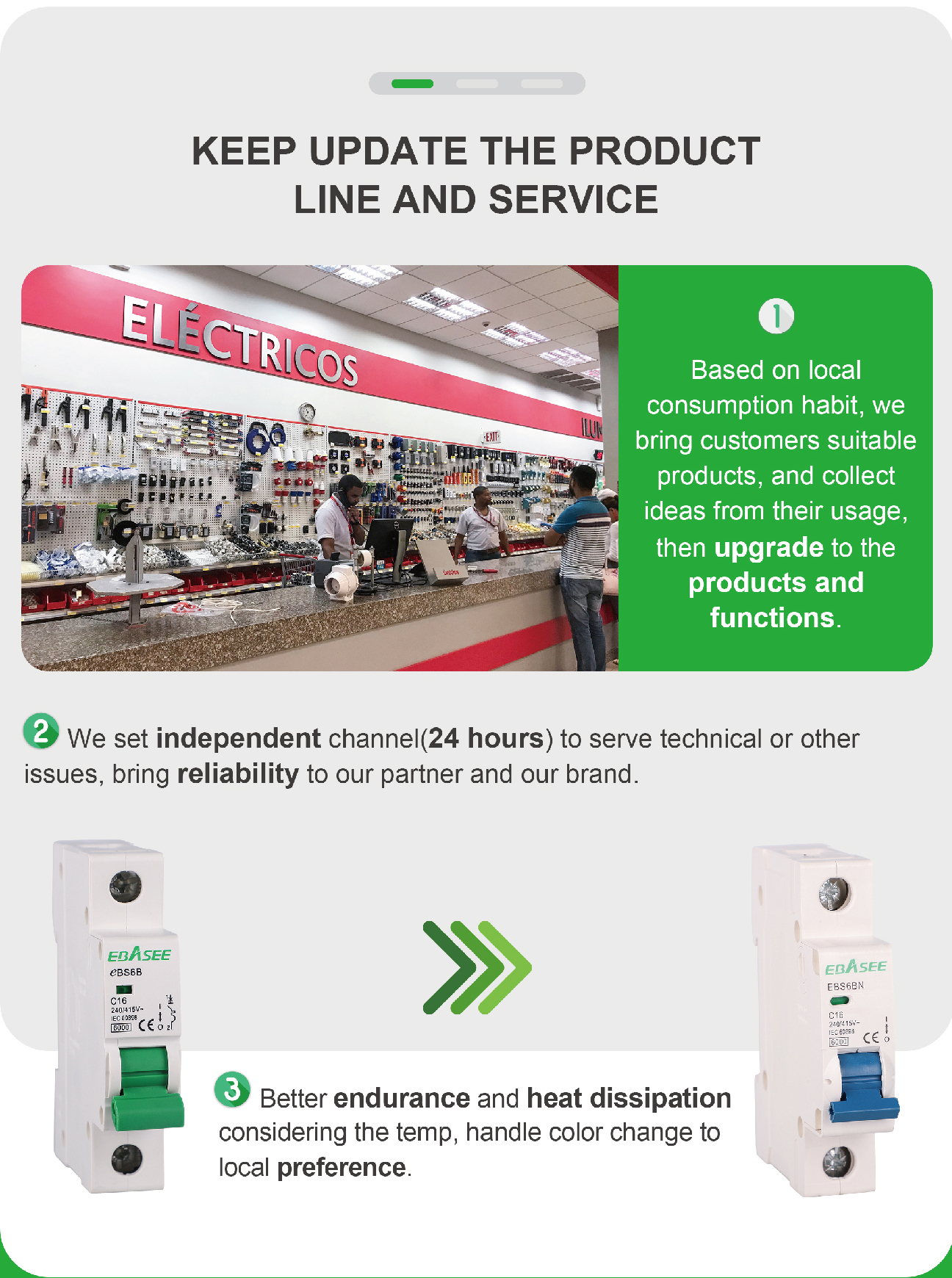 >>IMPROVE WORKING EFFICIENCY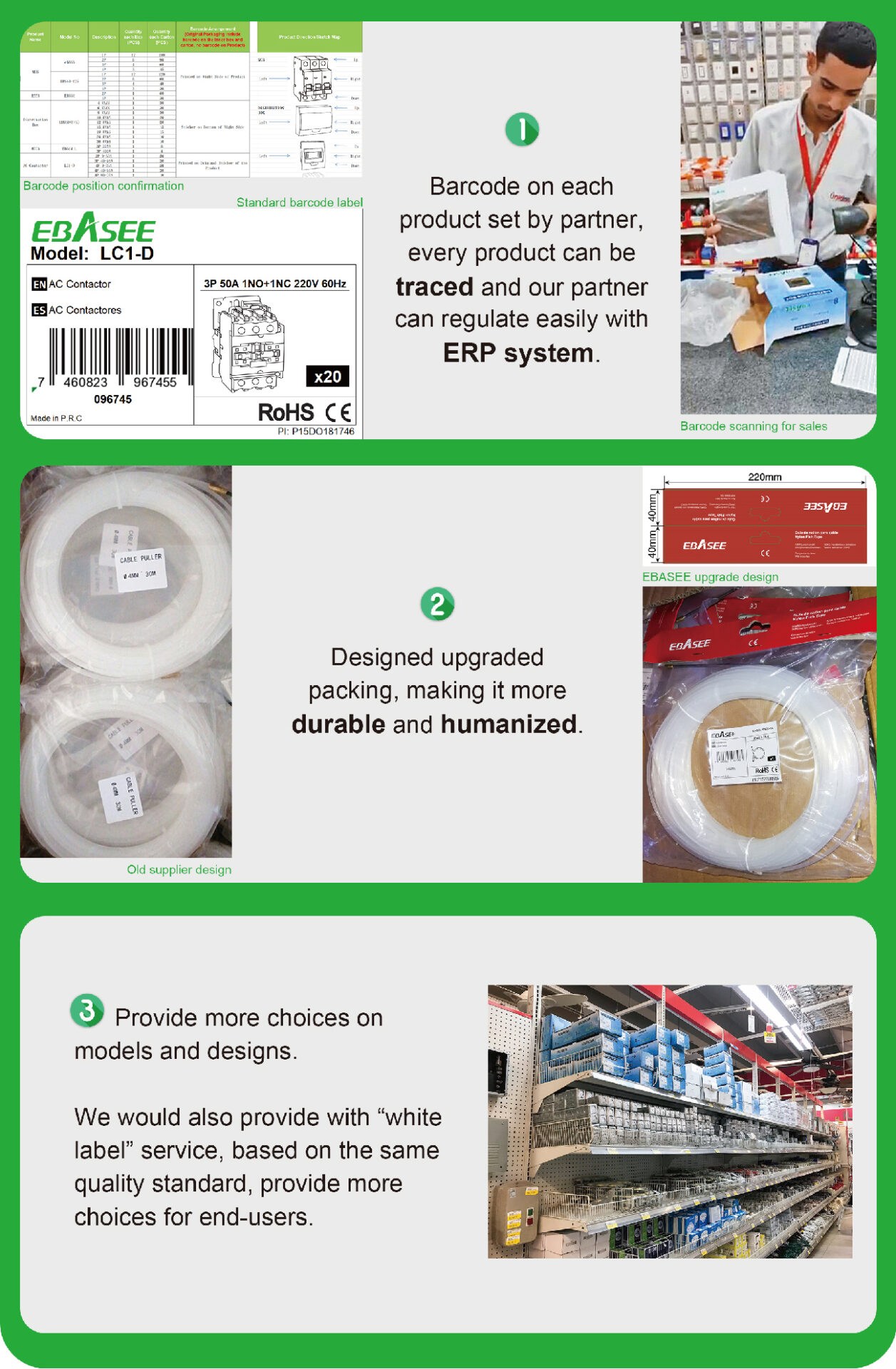 >>BRING MORE MARGIN:
We do most things we canto help beyond just a manufacturer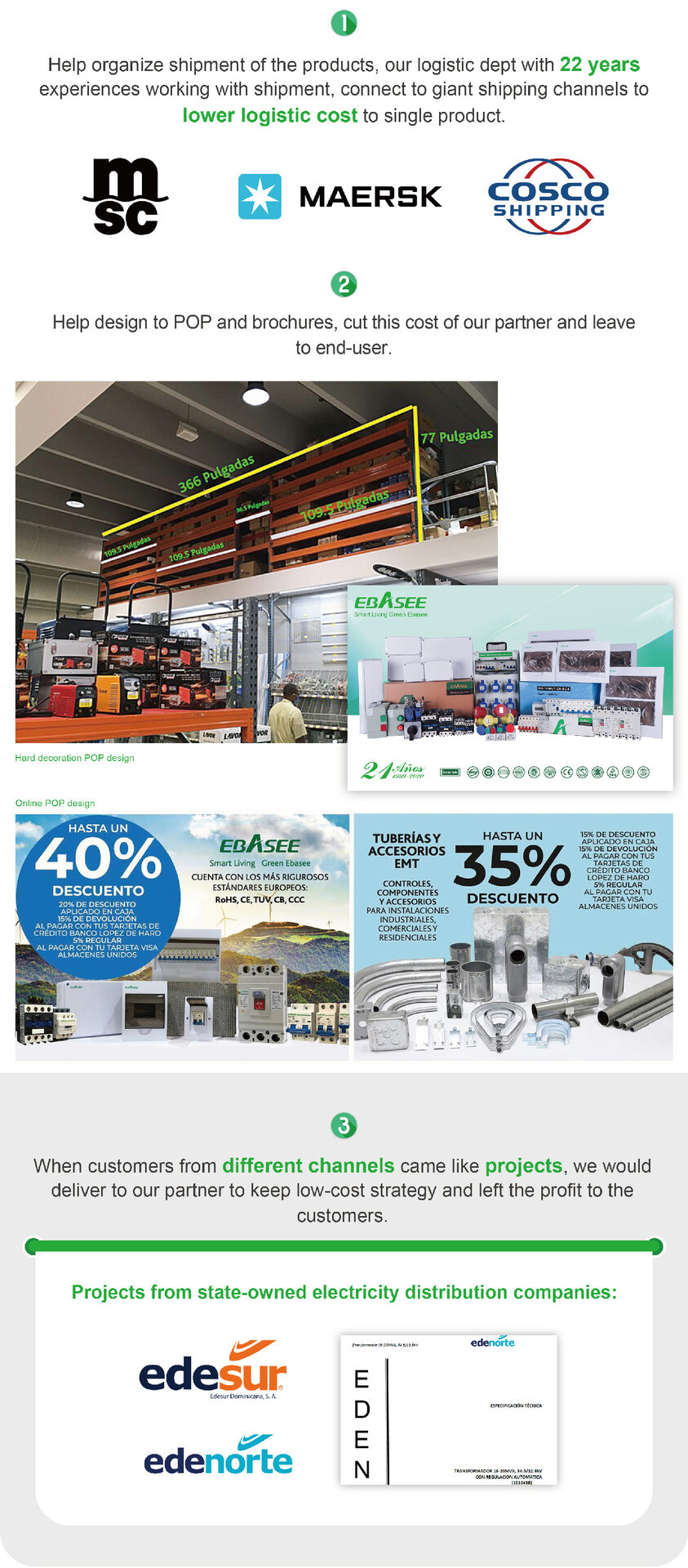 Pay attention to every detail, reliable in long-term.is what we always believe for our service.