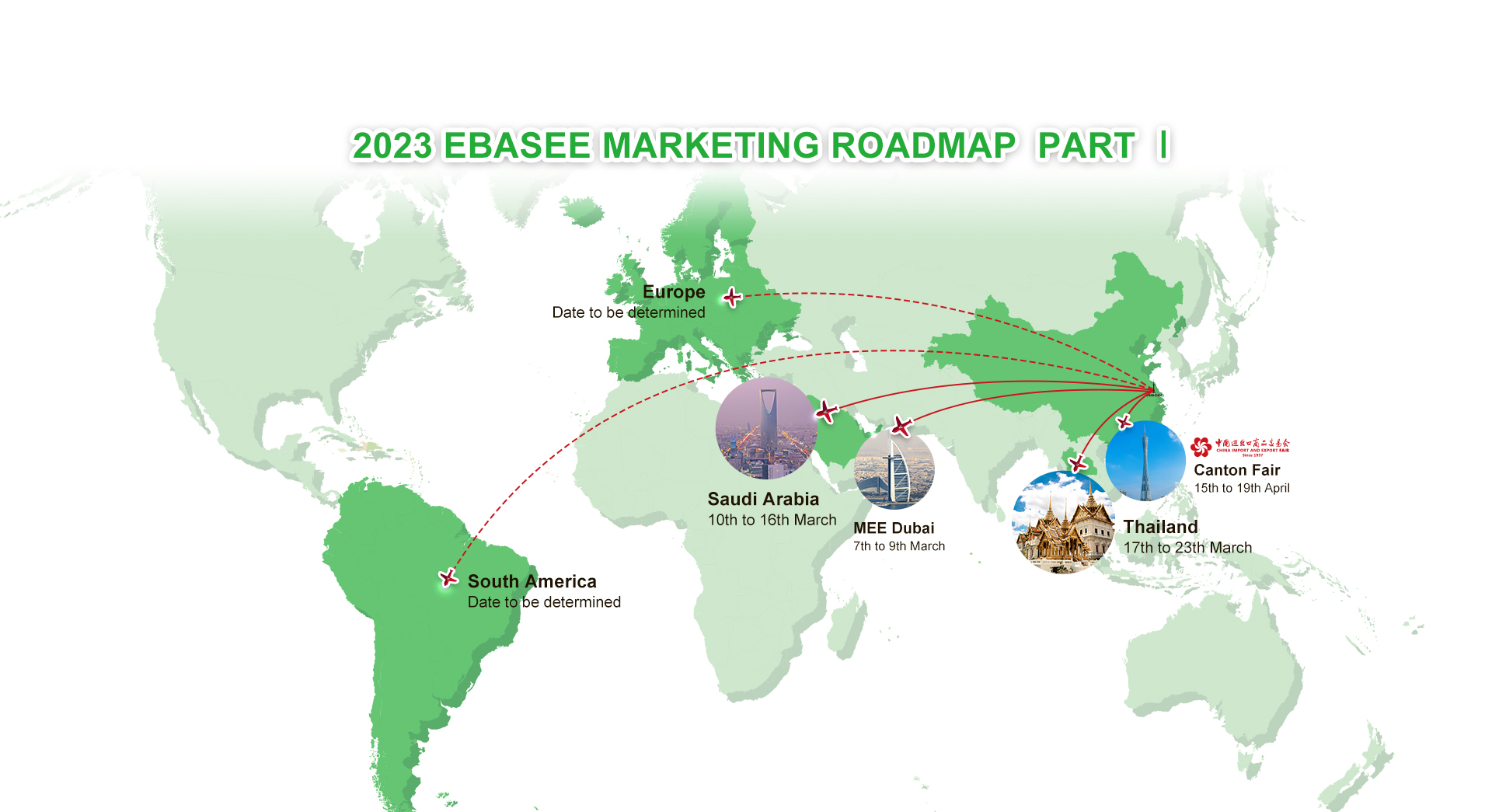 We specialize in providing high-quality low voltage electrical products and solutions since 1993.
EBASEE team will be in March to do market survey and exploring potential business.
The following is our marketing roadmap.
If you have interest in, please contact us and we will share new products to you at the first time!